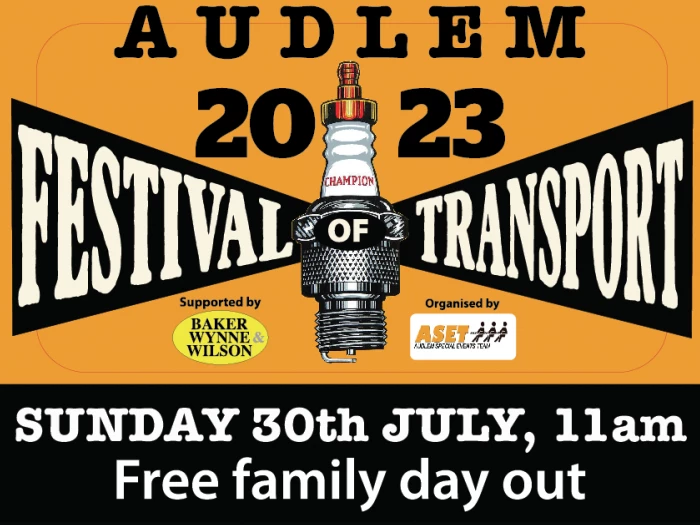 We will be running our very popular Festival of Transport this year, (subject to all the relevant Government and local guidelines) on the 30th July 2023.
Please be aware that we may have to restrict the number of entrants, if there are any remaining rules in force at the time that we have to adhere to.
The event is growing in popularity each year and we expect to see a new record number of entries this time.
REGISTRATION IS NOW CLOSED
On the Day
Exhibitors should arrive at Hankelow Green from 9:00am onwards with their registration card.  All entrants to be present by 10:30am latest. Refreshments will be available for purchase on the Green and at the newly re-opened White Lion pub.
The procession of vehicles will commence from the green at Hankelow just outside Audlem, at 11:00am and then proceed to Audlem along the designated route through the village to the display site, which once again will be the village playing field off Cheshire Street. Here the entrants will be parked for viewing by the public for the remainder of the day. The display will finish at 4:00pm.
(All times subject to change at the organisers' discretion)